"Not with an army, nor with power, but with my Spirit, says the LORD of hosts." (Zechariah 4: 6)​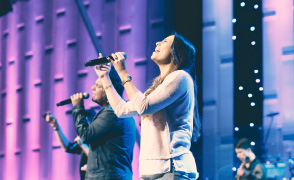 The Ministry of Praise and Worship of Filadelfia JV Christian Church is fully committed to serving God. Its purpose is worshipping and praising Jesus Christ our Lord through music, taking the Church to the presence of God and to a special and personal encounter with our Father, ministered by the Holy Spirit.
Excellence is fundamental in serving God. For this purpose, we have a team of professional young musicians who play songs at every mass that please the heart of God Almighty.
"Let everything that has breath praise the Lord". (Psalm 150:6)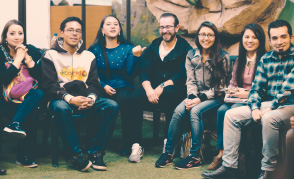 New ID is the youth ministry of our church focused on training young men and women on the true doctrine; giving them full knowledge of the word of God, reassuring the identity of Christ in their hearts and encouraging to become the light, an example, and testimony at all times and places by becoming instruments and servants on the hands of Jesus. If you wish to obtain more information on our ministry, please enter our website.
"Don't let anyone look down on you because you are young, but set an example for the believers in speech, in conduct, in love, in faith and in purity". (1 Timothy 4:12)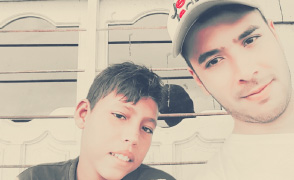 It is a non-profit foundation led and endorsed by Filadelfia JV Christian Church that was created to serve society by showing the legacy that Christ left in his Holy Word and that has sown in our lives. The mission of Jesús Legacy is to project a light of hope to those currently suffering adverse events, working with the assurance that we are instruments of God, capable of carrying on the legacy of God by giving love and aid as He preached with his words and acts.
Their tasks comprise visiting hospitals, homes for the elderly, orphanages, and families with economic and social struggles to spread the message of mercy and grace that Jesus Christ left us in his Holy Word. Other tasks include working with disabled children within their KIDS LEGACY programme, whereby classes are given every Sunday to these children in order to help them overcome their physical limitations and to get to know more about Jesus.
"Is not this the kind of fasting I have chosen: to lose the chains of injustice and untie the cords of the yoke, to set the oppressed free and break every yoke? Is it not to share your food with the hungry and to provide the poor wanderer with shelter— when you see the naked, to clothe them, and not to turn away from your own flesh and blood? Then your light will break forth like the dawn, and your healing will quickly appear; then your righteousness will go before you, and the glory of the Lord will be your rear guard". (Isaiah 58:6-8)
Jordán - Children´s Church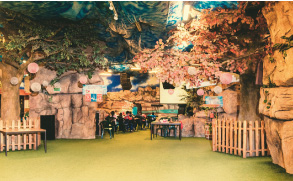 It is a ministry at the service of God and of the children attending the church. It has a group of teachers of integrity and good testimony, men and women trained to teach the Word of God and sound doctrine to children, from babies to their adolescence stage, in order to be formed with solid bases to face the different situations of life in its growth stage. The Infant School is divided into 6 groups distributed by ages for a better spiritual formation.
"He instructs the child in his way and, even if he is old, he will not depart from it" (Proverbs 22: 6)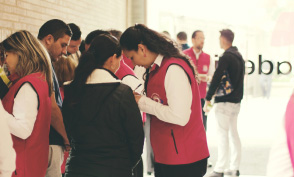 The Ministry of Consolidation seeks to welcome new believers coming to the feet of Christ in an act of reconciliation and true regret.
The goal of these servants is to assure every new believer be with Christ through by learning about his word, encouraging them to get baptised, to study at the discipleship, and to train at the Bible Institute offered by the Church in order to strengthen their faith and to carry on the purpose that God set for their lives. 
"Therefore, if anyone is in Christ, the new creation has come: The old has gone, the new is here!" (2 Corinthians 5:17)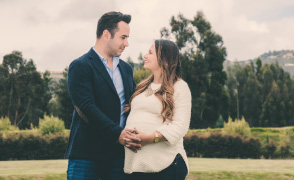 The Ministry of Couples and Family is the team in charge of helping people guide, restore, and strengthen homes. They are committed to working every day to make every family an oasis of peace and a beacon for those in darkness.
 "And I will give them one heart, and one way, that they may fear me for ever, for the good of them, and of their children after them". (Jeremiah 32:39)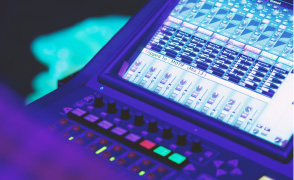 This ministry is in charge of all audiovisual activities for every service provided by the church. The Ministry of Production (PRD) is the team in charge of broadcasting live and non-live services and events held by our church by using different communication channels through social networks. It is in our prayers that these broadcasts help build the church of Christ around the world.
"You study the Scriptures diligently because you think that in them you have eternal life. These are the very Scriptures that testify about me". (John 5:39)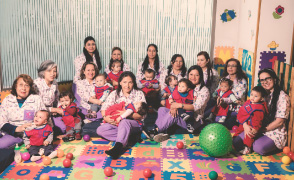 At the Nursery Ministry, is committed to serving God with the gifts and talents that He gave to his daughters, forming part of the children's ministry. With love and dedication, the Sala Cuna ministry pays attention and care to babies while their parents attend the service in the auditorium.
"Through the praise of children and infants you have established a stronghold against your enemies, to silence the foe and the avenger" (Psalm 8:2)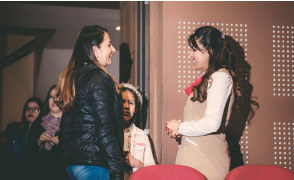 This ministry is made up of men and women, willing to serve the tables and deliver everything of themselves for love of the Lord Jesus Christ and souls. This work is related to the service and attention to the people who attend the church, which includes surveillance and security work, adaptation and organization of the temple, logistics, delivery of stationery, holy supper, greeting and reception of the people.
"As a prisoner for the Lord, then, I urge you to live a life worthy of the calling you have received. Be completely humble and gentle; be patient, bearing with one another in love. Make every effort to keep the unity of the Spirit through the bond of peace". (Ephesians 4:1-3)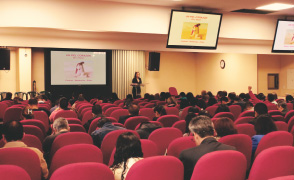 Filadelfia JV Christian Church has an academic programme that seeks to boost the spiritual growth of believers. This programme is comprised of three courses (Personal Discipleship, Bible Institute, and Training to Servants)
Each course has a team of pastors and teachers willing to teach and spread the Word of God.
The Ministry of Discipleship encapsulates its activities in one seminar that seeks to sow the foundations of the Word of God in the hearts of believers.
The Jesucristo Vive Bible Institute is an educational institute focused on a deep and thorough study of the Bible. It seeks to contribute to the comprehensive education of its students by training them to undertake ministry, research, and social service duties based on bible teachings under a Christian worldview.